7 ways to use hot desking space
Hot desking and co-working are words we hear frequently and can mean different things to different people. Whatever way you look at it, workers are looking for more and more flexible ways of working these days. Being affordable, productive and often collaborative, co-working environments allow you to pick and choose how you work.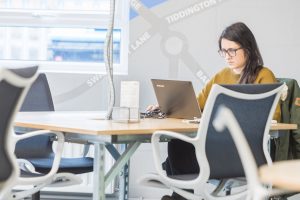 Check out these 7 ways people use hot desking space:
For regular hot desking – a great full-time alternative to the isolation of the home office. Kitchen and printing facilities often included.
For occasional hot desking – providing ultra-flexible tariffs as and when you, your team and projects need a local base.
For holiday hot desking – taking you away from the noise, distraction and slow wi-fi of home to a productive child-free zone during the school holidays.
For corporate hot desking – for corporate business employees wanting to reduce the commute to company HQ.
For space to grow – allowing you to extend or reduce workspace during the peaks and troughs of your business. Often leading on to small serviced office hire when needs become more consistent.
For space to be creative – providing a stimulating environment, ideal for developing innovation, learning and collaboration opportunities.
For space to be positive – a friendly atmosphere that encourages motivation, productivity and all-round general wellbeing.
Find out more about Venture House hot desking.
Why not take up your FREE day's hot desking trial now!
Dates and details of the fortnightly Venture Co-working Club.