EU exit for small businesses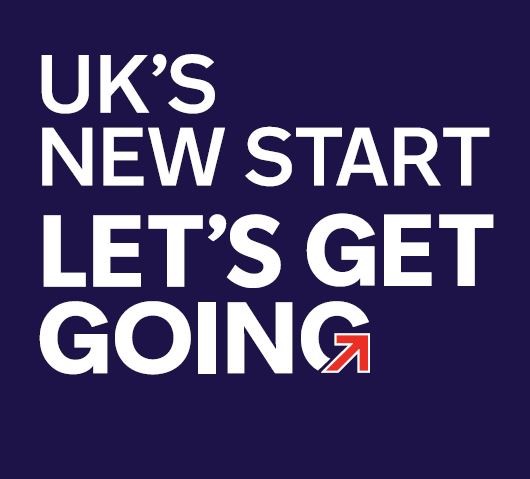 With the Brexit transition period ending soon, there is plenty for businesses to consider and do to ensure they have the correct procedures and systems are in place to deal with the changes in trading with the EU. January 2021 will see the beginning of a new relationship with the EU and a chance for the UK to set its own rules that benefit UK businesses. Although negotiations are ongoing, there are a number of actions that businesses can take, no matter what the outcome is.
What is going to change?
Trade, importing and exporting – Customs, taxes and duties, export and import declarations
Placing goods on the market – Certification and labelling of products and materials
Hiring staff outside and inside the UK – Immigration and employment
Providing services to EU markets – Travel, business and qualification recognition
Using personal data – Transfer of personal data between the UK, EU and select third countries
The upcoming changes will be introduced in 3 stages:
1 January 2021– Full controls in place for staged imports of controlled goods, full controls in place for exports and optional deferred declarations in place for imports of standard goods.
1 April 2021– Full controls in place for animals and Products of Animal Origin and plants and plant products.
1 July 2021 – Full controls in place for all goods
Businesses will need to take a range of actions, but to get started you should:
Make sure you have an EORI number starting with GB.
Consider using a customs intermediary to make declarations for you.
Check if your goods need an import or export license e.g. for chemicals or food and, if so, apply for what you need.
Make sure you understand your VAT responsibilities and what you may have to pay.
Consider if you want to make use of deferred declarations if you import goods.
CE Marking
If businesses have already placed CE marked goods on the EU or UK market before January 2021, they do not need to take any action for those goods.
Placing CE marked goods on the GB market:
Businesses should take steps to prepare for the upcoming changes to the domestic regime at the earliest opportunity.
CE marked goods that meet EU requirements can continue to be placed on the GB market in most cases until 1 January 2022.
For most new approach goods, they will be able to affix the UKCA marking on a label affixed to the product or on accompanying documentation until 1 January 2023.
Placing CE marked goods on the EU market:
If a business is placing manufactured goods on the EU market they must take steps to ensure compliance with EU requirements by 1 January 2021.
Hiring staff from outside the UK
From 1 January 2021, if businesses want to recruit workers from outside the UK, you will need to ensure:
You are a Home Office licensed visa sponsor.
The job you are offering is at the required skill level – RQF 3 or above (A Level and equivalent).
The job you are offering is above the required minimum salary level.
The candidate speaks English to the required standard.
If businesses are not already a licensed sponsor and you want to sponsor migrants through the skilled worker route from January 2021, you should register now.
An application to become a licensed sponsor usually takes 8 weeks.
Providing services to EU markets as of 1st January 2021
From January 2021, UK businesses and professionals will be treated by the EU as originating from a 'third country'.
This means that there will be different rules that businesses need to comply with. The precise rules will depend on which Member State and what sector or sectors they operate in.
Investment in EU or EFTA country businesses or the establishment of businesses within the EU and EFTA countries will also be affected.
Check European rules on personal data transfers
The EU has an established way to allow for the unrestricted transfer of personal data to countries outside the EU called adequacy decisions.
The EU's data adequacy assessment of the UK is underway, but if the EU has not made data adequacy decisions for the UK by 1 January 2021, businesses will need to act to ensure they can continue to lawfully receive personal data from the EU/EEA.
Businesses also need to be aware of data obligations under the Withdrawal Agreement, which requires certain personal data to be protected in line with EU data law in the event the EU has not made data adequacy decisions for the UK.
Customs delays
One thing which has been widely commented on is the expected delays at ports in the UK as it begins to operate outside of the EU, particularly with new Customs rules coming in which will apply to freight traffic.
To ease the pressure, the Government has permitted that for the first six months from 1 January 2021, businesses will have time to file their paperwork and pay duties they owe after the goods have entered the UK.
Review your supply chain
Costs of delays – to you, to your clients.
Trading with Northern Ireland
The Northern Ireland Protocol comes into effect on 1 January 2021.
There will be some changes for goods movements into Northern Ireland from Great Britain.
The Protocol entails some new administrative processes for traders, notably new digital import declaration requirements, and digital safety and security information, for goods entering Northern Ireland from the rest of the UK.
Negotiations with the EU are still ongoing and full guidance will be provided by the end of the transition period.
For further guidance on moving goods under the Northern Ireland Protocol click here.
For further information on moving goods into, out of, or through Northern Ireland from January 2021, click here.
For more information on the Trader Support Service, click here.
For further guidance, please use the Government's EU transition checker for businesses. It takes you through a series of questions about you and your business and will provide you with actions you can take to prepare.
For webinars and videos about the trading with the EU after Brexit click here.
The content in this blog was taken from Jim Clark's Donut Time presentation on EU exit for small businesses.