Building on a solid foundation is essential for growth. 
Are you busy, but income is lacking?
Do you think that customers use you because you charge less than most?
Are you good at what you do? Bizarrely that can harm profits!
Cash flow forecasts, that's only for bigger businesses, it is no use to me!
The workshop will address all of the above, and more.
As your business grows, any problems within your organisation will get magnified. All systems and procedures to deliver your service or product will be stress tested to the limit.
Common growth problems include managing cash flow, incorrect pricing and managing employees for the first time.
This workshop aims to:
Give you the tools to build those solid foundations
Save time in your business NOW
Increase profitability NOW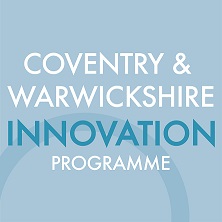 Spaces are limited to one per business. However, if you would like to bring a colleague please call us on 01789 207500 and we will notify you nearer the time should there be spare spaces available. Your business should be located in the Coventry & Warwickshire area.
Free parking is available on a first-come-first-served basis. Please see www.venturehousestratford.co.uk/contact/ for directions and more detailed SatNav info.
This workshop is funded by the Coventry & Warwickshire Innovation Programme which 

is part funded by the European Regional Development Fund and is being delivered by Coventry City Council, Warwickshire County Council and Coventry University Enterprises Ltd in conjunction with Stratford-on-Avon District Council.