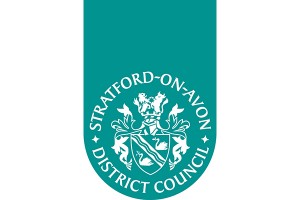 As part of Stratford-on-Avon District Council's vision to help energise the local economy, it has transformed this vision into reality by converting one of its assets, previously known as Progress House, into a business centre now known as Venture House.
Venture House provides a unique environment for people starting up a business and for fledgling businesses. The Centre aims to inspire a new generation of entrepreneurs and offer support to existing small enterprises.   The building's interior has been dramatically transformed into a centre designed to stimulate innovation, cater for a variety of needs and encourage interaction and collaboration within a new business community.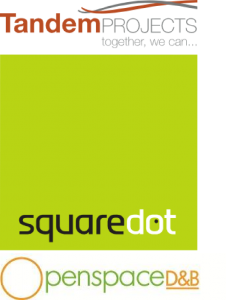 To deliver this vision, the Council teamed up with locally based project managers Tandem Projects who pulled together a team of experts to design and deliver the concept.
Award winning designers, Square Dot, developed the design concept and construction partner, Openspace, managed the build. The logo and name of the building were created by a group of sixth form students from King Edward VI School, Stratford-upon-Avon, who were invited to participate in a competition to come up with an inspirational name for the Business Centre.
Venture House opened its doors in April 2016 and offers a professional and contemporary environment for flexible hot desking, serviced offices and meeting space. The Centre has become a place for creativity, partnership working and excellence. This is supported by business experts from the Coventry & Warwickshire Growth Hub who act as a single point of contact for information, advice and support to new and growing businesses.
This facility, which is owned and managed by Stratford-on-Avon District Council, has been made possible as part of the £74.1m cash windfall received by Coventry and Warwickshire Local Enterprise Partnership (CWLEP) from the Government's Local Growth fund to help revitalise local economies.
It is intended that the concept of Venture House will become the blueprint for additional facilities around the District.
New start-ups, entrepreneurs and young businesses, as well as individuals simply in need of flexible desk space are invited to find out more by contacting Venture House on 01789 207500 or emailing info@venturehousestratford.co.uk.
This initiative is supported by: