Coronavirus Guidance for Businesses & Employers
Published on
Published in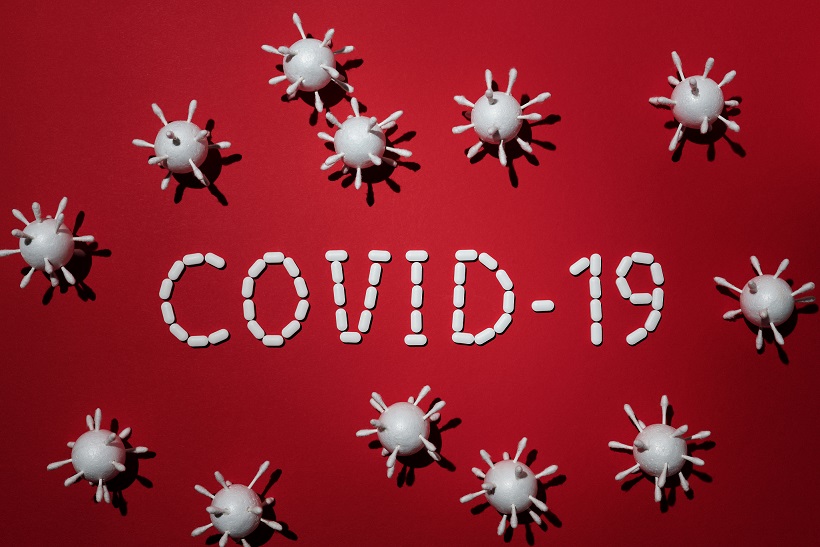 24/09/20 – Job Support Scheme
To be introduced from 1 November 2020 to protect viable jobs in businesses who are facing lower demand over the winter months.
The government will contribute towards the hours not worked by the employee.
The level of grant will be calculated based on employee's usual salary, capped at £697.92 per month.
Designed to sit alongside the Jobs Retention Bonus so businesses can benefit from both schemes in order to help protect jobs.
Self-Employment Income Support Scheme Grant Extension
This grant will be limited to self-employed individuals who are currently eligible for the SEISS and are actively continuing to trade but are facing reduced demand due to COVID-19.
The extension will provide two grants to last for six months from November 2020 to April 2021. Grants will be paid in two lump sum instalments each covering a three-month period.
The first grant, worth 20% of average monthly profits, will be capped at £1,875 in total.
Tax cuts and deferrals
An extension to the temporary 15% VAT cut for the tourism & hospitality sectors until March 2021.
In addition, business who deferred their VAT bills will be given more breathing space through the New Payment Scheme, this allows for 11 smaller interest-free payments rather than paying a lump sum in March 2021.
12 month extension for the 11 million self-assessment taxpayers on the "Time to Pay" self-service facility, meaning payments deferred and due in January 2021, will now not need to be paid until January 2022.
Flexibility to pay back loans
Those who took a Bounce Back Loan will have flexibility to pay back through a new Pay as You Grow flexible repayment system.
This includes extending the length of the loan from six years to ten, which will cut monthly repayments by nearly half.
Interest-only periods of up to six months and payment holidays will also be available to businesses.
In addition, the Chancellor also announced he would be extending applications for the government's coronavirus loan schemes until the end of November.
View the full Winter Economy Plan here.
16/09/2020 – Government extends support to stop business evictions this year
27/08/2020 – Warwickshire businesses urged to apply for new County Council grant 
18/08/2020 – New government grants for SMEs via Growth Hub
18/08/2020 – Millions of self employed to benefit from second stage of Self Employment Income Support Scheme
10/07/2020 – Business advisers to offer free services to small firms
10/07/2020 – A plan for jobs 2020
22/06/2020 – CWRT Coronavirus business interruption loan scheme
04/06/2020 – Discretionary business grant fund application to open on 8 June 2020
01/06/2020 – Extension of self-employment support scheme
26/05/2020 – Timeline for retail reopening is set
12/05/2020 – Chancellor extends furlough scheme until October
04/05/2020 – Top-up to Local Business Grant Fund Scheme
04/05/2020 – Small Business Bounce Back Loans
20/04/2020 – Coronavirus Job Retention Scheme updates
02/04/2020 – Small Business Grant Fund & Retail, Hospitality and Leisure Grant Fund
27/03/2020 – The UK Government has announced the Self Employed Income Support Scheme (SEISS) 
GOVERNMENT SUPPORT AND ADVICE
Businesses in the UK who have been affected, or feel they are likely to be affected by Coronavirus, are urged to seek advice and the government has supplied a series of resources to inform employers on the latest developments and advise on protecting themselves and their employees.
Find Guidance for Employers, Businesses & the Self Employed
The government and health services are currently working to a phased approach. To find out more about this phased approach Click Here.
The Government's Business Support website provides really concise information about the financial support measures that are available as well as other useful support for businesses from outside of the Government.
www.businesssupport.gov.uk/coronavirus-business-support
Sign up to the regular Coronavirus Business Support bulletin here.
Other useful contacts:
COVENTRY & WARWICKSHIRE LEP GROWTH HUB
The CW LEP Growth Hub team are keeping up to date with developments and are fully prepared to advise businesses in the area, in whatever capacity we can. If you feel your business has been affected by coronavirus, whether you are experiencing supply chain issues, order or booking cancellations, a reduction in sales, or any other challenge, they would urge you to get in touch.
To let them know the challenges you are facing, or to arrange a call from one of the team, please complete this short Coronavirus Impact Survey. The details you provide about the effects Coronavirus is having on your business will be communicated to the government and help to formulate further guidance and support for UK businesses.
There are additional resources available at the Growth Hub's dedicated Coronavirus Information Page including regular updates and further links and reading.
COVENTRY & WARWICKSHIRE CHAMBER OF COMMERCE
www.cw-chamber.co.uk
02476 654321
FEDERATION OF SMALL BUSINESSES
https://www.fsb.org.uk/campaign/covid19.html
0808 20 20 888
@FSBWarksandCov and @FSBWestMids
VISIT BRITAIN
Here are some useful links at the VisitBritain tourism and business events advice hub:
www.visitbritain.org/business-advice/advice-tourism-and-event-businesses-affected-covid-19
www.visitengland.org/business-advice
www.visitbritain.org/business-advice/manage-crisis
WARWICKSHIRE COUNTY COUNCIL
The County Council's guidance for businesses can be found here: https://www.warwickshire.gov.uk/coronavirusbusinesssupport
Sign up to their Warwickshire Means Business Newsletter here.
WARWICKSHIRE RURAL HUB
Aimed at supporting farming and rural businesses in particular:
www.ruralhub.org.uk
SMALL BUSINESS BRITAIN
Affiliated to Small Business Saturday, Small Business Britain is the UK's leading champion for small businesses.  Sign up here to find out more about their activities and how to get involved.  They are currently running an impressive programme of Daily Facebook Lives sharing expert small business advice and support.
MIND
Coronavirus is affecting our lives and our businesses. And being asked to stay at home or avoid other people might feel difficult or stressful. But there are lots of things you can try that could help your wellbeing.
www.mind.org.uk/information-support/coronavirus-and-your-wellbeing