Coronavirus Guidance for Businesses & Employers
Published on
Published in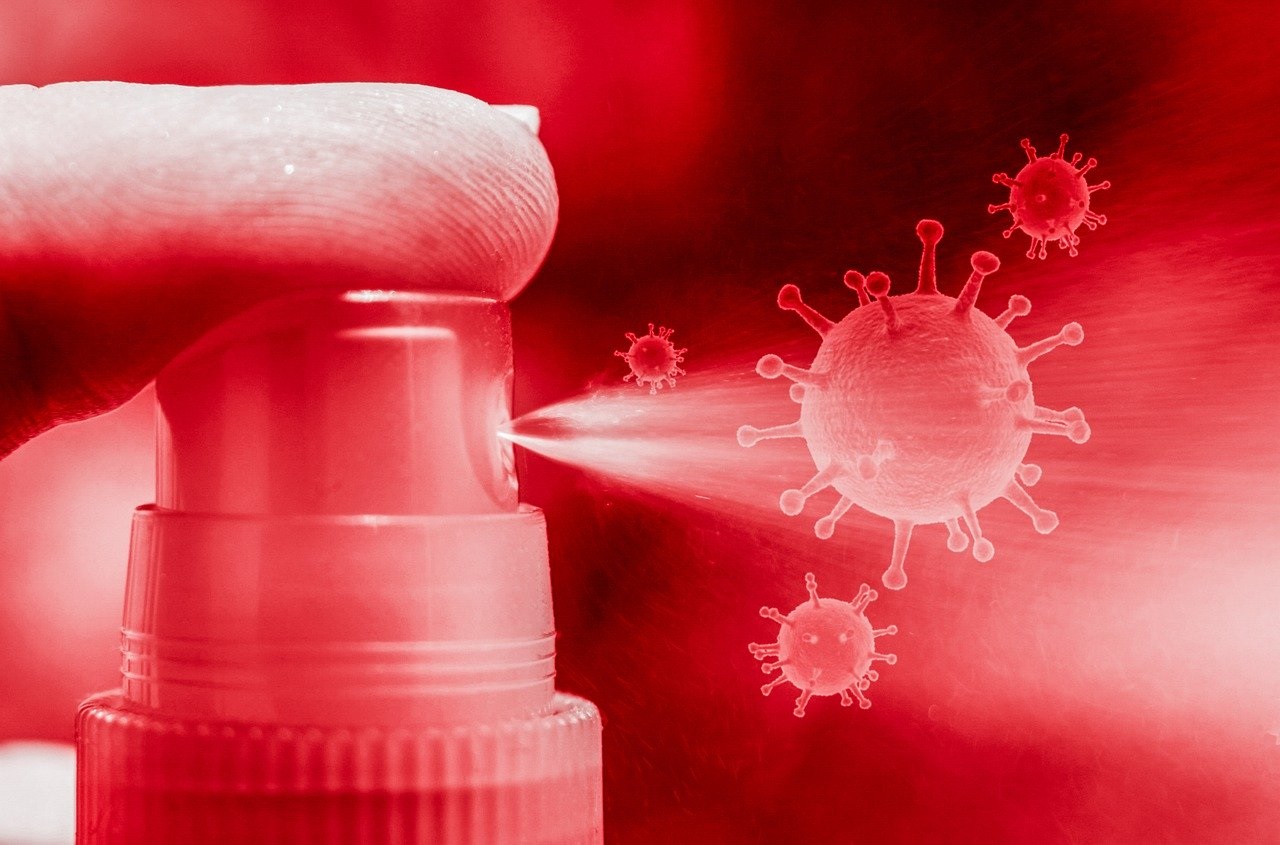 The Coronavirus (COVID-19) outbreak presents a significant challenge to businesses around the globe. The UK government and the devolved administrations, including the health and social care systems, have planned extensively over the years for an event like this, and the UK is therefore well prepared to respond in a way that offers substantial protection.
GOVERNMENT ADVICE FOR BUSINESSES

01/04/2020 – Small Business Grant Fund to provide up to £10,000 to small businesses
APPLICATIONS NOW OPEN
In the Budget on 11 March 2020, the Chancellor announced a package of measures to provide support for businesses to ensure the impact of coronavirus is minimised.
In Stratford-on-Avon District there could be up to £33m available to businesses.
Government funds are not expected to be available to Stratford-on-Avon District Council until the middle of April. In a real example of 'thinking out of the box' and focused, swift and effective collaboration with Warwickshire County Council, some funds are now available to the District Council to start the process of beginning to make payments to local businesses in urgent need. This week has seen a great deal of preparation; it is not a small exercise.
The Small Business Grant Fund (SGBF) is administered in Stratford-on-Avon District by the District Council, it provides a one-off grant of up to £10,000 to help small business owners meet their operating costs.
Only businesses in England are eligible for SBGF and businesses can only claim once, even if they have multiple business premises.
Businesses that are eligible must have been in receipt of Small Business Rate Relief (SBRR) or Rural Rate Relief (RRR) on the 11 March 2020. Those small businesses whose premises have a rateable value between £12,000 and £15,000 and receive tapered relief also qualify.
Businesses whose property includes those also for personal use are excluded, along with car parks and parking spaces. Any business in liquidation or dissolved on or before 11 March 2020 are also excluded.
Businesses are being asked to complete the following on-line application to qualify for the grants:
https://www.stratford.gov.uk/online-forms/business-rates-grant-form.cfm
Please note: To protect business from fraudsters the District Council will not be asking for bank details over the phone, we will be directing them to completing the online form.
If you require further assistance please email: revenues@stratford-dc.gov.uk and they will look at all the options available, including rescheduling payments, to suit your needs.
27/03/2020 – The UK Government has announced the Self Employed Income Support Scheme (SEISS) 
The SEISS support scheme will see HMRC contacting those eligible self employed people (with 3 years tax returns with HMRC and an operating profit of up to £50,000) in the coming days and weeks. At the press conference the question was asked about those with less than 3 years tax return history or those businesses who had yet to file a return. The Chancellor said that HMRC would look at the financial information that is available. Expect further details to be released in the coming days.
The support will be in the form of a taxable grant of up to £2,500 p/m for the next 3 months, though the systems for this are not likely to be in place until June 2020. For further details please follow the link below and the option for 'Coronavirus Financial Support'
Businesses in the UK who have been affected, or feel they are likely to be affected by Coronavirus, are urged to seek advice and the government has supplied a series of resources to inform employers on the latest developments and advise on protecting themselves and their employees.
Find Guidance for Employers, Businesses & the Self Employed
The government and health services are currently working to a phased approach. To find out more about this phased approach Click Here.
The Government's Business Support website provides really concise information about the financial support measures that are available as well as other useful support for businesses from outside of the Government.
www.businesssupport.gov.uk/coronavirus-business-support
COVENTRY & WARWICKSHIRE LEP GROWTH HUB
The CW LEP Growth Hub team are keeping up to date with developments and are fully prepared to advise businesses in the area, in whatever capacity we can. If you feel your business has been affected by coronavirus, whether you are experiencing supply chain issues, order or booking cancellations, a reduction in sales, or any other challenge, they would urge you to get in touch.
To let them know the challenges you are facing, or to arrange a call from one of the team, please complete this short Coronavirus Impact Survey. The details you provide about the effects Coronavirus is having on your business will be communicated to the government and help to formulate further guidance and support for UK businesses.
There are additional resources available at the Growth Hub's dedicated Coronavirus Information Page including regular updates and further links and reading.
Other useful contacts:
COVENTRY & WARWICKSHIRE CHAMBER OF COMMERCE
www.cw-chamber.co.uk
02476 654321
FEDERATION OF SMALL BUSINESSES
https://www.fsb.org.uk/campaign/covid19.html
0808 20 20 888
@FSBWarksandCov and @FSBWestMids
VISIT BRITAIN
Here are some useful links at the VisitBritain tourism and business events advice hub:
www.visitbritain.org/business-advice/advice-tourism-and-event-businesses-affected-covid-19
www.visitengland.org/business-advice
www.visitbritain.org/business-advice/manage-crisis
WARWICKSHIRE COUNTY COUNCIL
The County Council's guidance for businesses can be found here: https://www.warwickshire.gov.uk/coronavirusbusinesssupport
Sign up to their Warwickshire Means Business Newsletter here.
WARWICKSHIRE RURAL HUB
Aimed at supporting farming and rural businesses in particular:
www.ruralhub.org.uk
SMALL BUSINESS BRITAIN
Affiliated to Small Business Saturday, Small Business Britain is the UK's leading champion for small businesses.  Sign up here to find out more about their activities and how to get involved.  They are currently running an impressive programme of Daily Facebook Lives sharing expert small business advice and support.
MIND
Coronavirus is affecting our lives and our businesses. And being asked to stay at home or avoid other people might feel difficult or stressful. But there are lots of things you can try that could help your wellbeing.
www.mind.org.uk/information-support/coronavirus-and-your-wellbeing