Coronavirus Guidance for Businesses & Employers
Published on
Published in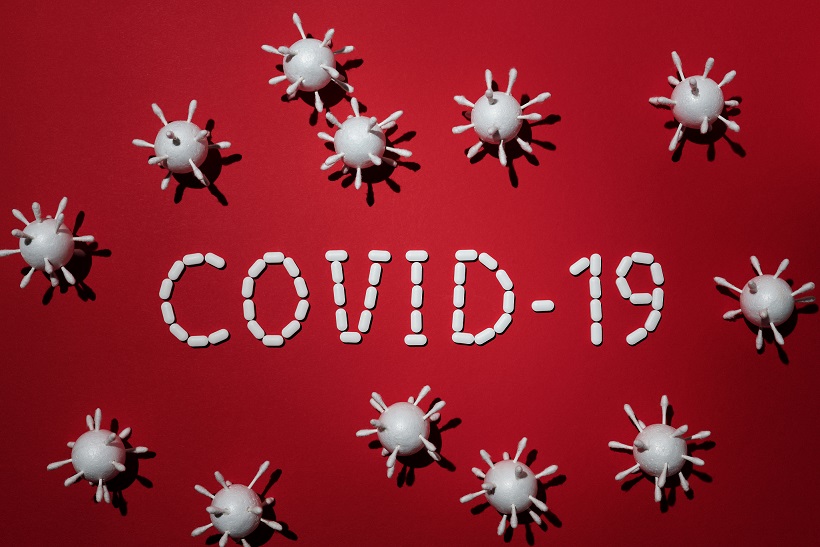 22/06/2020 – CWRT Coronavirus business interruption loan scheme
Warwickshire County Council has approved a loan of £1m to the Coventry and Warwickshire Reinvestment Trust (CWRT) to enable it to support businesses who are having cash flow problems due to the pandemic crisis.
This support will come in the form of the Coronavirus Business Interruption Loan Scheme (CBILS), which is delivered through 40+ British Business Bank accredited lenders and partners such as CWRT. It is designed to support the continued provision of finance to UK smaller businesses (SMEs) during the Covid-19 outbreak. The scheme enables lenders to provide loans of up to £5m to smaller businesses across the UK who are experiencing lost or deferred revenues, leading to disruptions to their cashflow. It supports a wide range of business finance products, including term loans, overdrafts, invoice finance and asset finance facilities.
To be eligible for a loan under CBILS, a smaller business must:
Be Coventry and Warwickshire based in its business activity, with turnover of no more than £45m per year.
Need to borrow between £50,001 – £100,000
Have a borrowing proposal which, were it not for the current pandemic, would be considered viable by the lender.
Self-certify that it has been adversely impacted by the Coronavirus (COVID-19).
Please note: The following are not eligible under CBILS:
banks, insurers andreinsurers (but not insurance brokers),
public sector bodies,
state funded primary and secondary schools.
To apply please visit the CWRT website here.
For more information about CBILS, please click here.
04/06/2020

– Discretionary business grant fund application to open on 8 June 2020

Stratford-on-Avon District Council has been allocated an additional £1.6million to support businesses across the district as part of the Government's Local Authority Discretionary Grants Fund.

The scheme aims to provide support for businesses through the Covid-19 pandemic in addition to the Small Business Grant and the Retail, Leisure and Hospitality Grant Funds, which remain open for eligible ratepayers to apply who have not yet claimed.

The Council is anticipating a huge demand for the grants and therefore is setting a maximum limit of £10k.

The scheme will provide support to businesses that fall into a number of main priority areas:
• Bed & Breakfasts which pay Council Tax
• Small businesses in shared offices or other flexible workspaces,
• Regular market traders with fixed building costs
• Charity properties in receipt of charitable business rates relief

However the Council is also accepting applications from other businesses significantly affected by Covid 19 who:

• are suppliers reliant on the retail hospitality and leisure industry who were not included within the original scheme
• have a Rateable Value greater than £15k but are outside of the retail, leisure and hospitality sectors
• have a Rateable Value marginally greater than £51k but could be considered as a small business
• are a Small Business who are not eligible for Small Business Rate Relief as they occupy a second property with a combined value below £15k
• are a business unique to the tourism sector within the Stratford District.

For more information on the scheme please read the Council's policy for the grant here.

Applications can be made from Monday 8 June to Friday 26 June 2020 using the online form that is available from 8 June at the bottom of this SDC webpage.
01/06/2020

– Extension of self-employment support scheme

On Friday 29 May 2020, the Chancellor of the Exchequer announced that the Government's Self-Employment Income Support Scheme will be extended. You can find a copy of the factsheet for SEISS and CRJS here.

If you are eligible, you will be able to claim a second and final grant in August. The grant will be worth 70 percent of your average monthly trading profits, paid out in a single instalment covering three months' worth of profits, and capped at £6,570 in total.
Coronavirus job retention scheme updates
From 1 July 2020, businesses will be given the flexibility to bring furloughed employees back to work part time. Individual firms will decide the hours and shift patterns their employees will work on their return and will be responsible for paying their wages while in work.
From August 2020, the level of UK Government grant provided through the job retention scheme will be slowly tapered to reflect that people will be returning to work. That means that for June and July the Government will continue to pay 80% of people's salaries. In the following months, businesses will be asked to contribute a modest share, but crucially, individuals will continue to receive that 80% of salary covering the time they are unable to work.
The scheme updates mean that the following will apply for the period people are furloughed:
June and July: The UK Government will pay 80% of wages up to a cap of £2,500 as well as employer National Insurance (ER NICS) and pension contributions. Employers are not required to pay anything.
August: UK Government will pay 80% of wages up to a cap of £2,500. Employers will pay ER NICs and pension contributions – for the average claim, this represents 5% of the gross employment costs the employer would have incurred had the employee not been furloughed.
September: UK Government will pay 70% of wages up to a cap of £2,190. Employers will pay ER NICs and pension contributions and 10% of wages to make up 80% total up to a cap of £2,500. For the average claim, this represents 14% of the gross employment costs the employer would have incurred had the employee not been furloughed.
October: UK Government will pay 60% of wages up to a cap of £1,875. Employers will pay ER NICs and pension contributions and 20% of wages to make up 80% total up to a cap of £2,500. For the average claim, this represents 23% of the gross employment costs the employer would have incurred had the employee not been furloughed.
Find full details here.
2

6/05/2020

– Timeline for retail reopening is set

As of 1 June, outdoor markets and car showrooms are able to open their doors to the public, providing they are following secure guidelines and operating safely to protect staff and customers.

All other non-essential retail including shops selling clothes, shoes, toys, furniture, books, and electronics, plus tailors, auction houses, photography studios, and indoor markets, will be expected to be able to reopen from 15 June if the Government's five tests are met and they follow the COVID-19 secure guidelines.  See Government guidance here.

A series of free webinars are being run by the Department of Business, Energy and Industrial Strategy about how to make your workplace COVID-secure including the following working environments: factories, plants and warehouses; restaurants offering takeaway or delivery; shops and branches; vehicles; construction and outdoor work; labs and research facilities; offices and contact centres; and other people's homes.
12/05/2020 

–

Chancellor extends furlough scheme until October
The Government has announced that the Coronavirus Job Retention Scheme will remain open until the end of October 2020.
This means that furloughed workers across UK will continue to receive 80% of their current salary, up to £2,500.
For more information click here and here.
04/05/2020

– Top-up to Local Business Grant Fund Scheme

A discretionary fund has been set up to accommodate certain small businesses that were previously outside the scope of the business grant funds scheme. This additional fund is aimed at small businesses with ongoing fixed property-related costs. Local authorities are being asked to prioritise businesses in shared spaces, regular market traders, small charity properties that would meet the criteria for Small Business Rates Relief, and bed and breakfasts that pay council tax rather than business rates.

To be eligible businesses must be:
under 50 employees
be able to demonstrate that they have had a significant drop in income due to Coronavirus restriction measures
There will be grants of £10,000 with a maximum grant of £25,000. Local authorities will have discretion to make payments of any amount under £10,000. It will be for councils to adapt this approach to local circumstances.
We are still waiting for further guidance from the government on this scheme. We will update this page as soon as we know more.
For more information click here and here.
04/05/2020 – Small Business Bounce Back Loans
Small businesses can now benefit from a 100% government backed loan scheme.
businesses will be able to borrow between £2,000 and £50,000 and access the cash within days
loans will be interest free for the first 12 months, and businesses can apply online through a short and simple form
The Government will provide lenders with a 100% guarantee for the loan and will pay any fees and interest for the first 12 months. No repayments will be due during the first 12 months.
You could be eligible for the scheme if:
your business is based in the UK
your business has been negatively affected by coronavirus
your business was not an 'undertaking in difficulty' on 31 December 2019
For more information on the scheme and how to apply click here.
20/04/2020 – Coronavirus Job Retention Scheme updates
The Government's Coronavirus Job Retention Scheme portal is now open for you to make your claim.
This means that employers can now claim online for a grant that covers 80% of their furloughed employees' salaries, up to a maximum of £2,500 per employee.
To make a claim or for more information click here.
 To check if you are eligible to make a claim click here.
To receive payment by 30th April you will need to have submitted your application by 22nd April. Please keep a note or print-out of your claim reference number.
Other important updates to the scheme:
Employers can claim for employees that were employed and on their PAYE payroll on or before 19 March 2020.
Employees that were employed and on the payroll as of 28 February 2020 and were made redundant or stopped working for you after that, and prior to 19th March 2020, can also qualify for the scheme if your re-employ them and put them on furlough.
The Chancellor has announced that the scheme has now been extended by one month. This means it will be open until the end of June 2020.
Here are some helpful tools to help you make a claim:
A step by step guide on how to make a claim. Click here to view.
A calculator to help you work out your claim. Click here to view.
02/04/2020

– Small Business Grant Fund & Retail, Hospitality and Leisure Grant Fund

The Government has created a range of different schemes to help businesses at this difficult time. Your business could be eligible for one of the following schemes:
The Small Business Grant Fund OR
Cash Grant for Retail, Hospitality and Leisure
Here is an overview of both schemes.
The Small Business Grant Fund
This scheme is to support small businesses that already pay little or no business rates because of small business rate relief (SBRR), rural rate relief (RRR) and tapered relief. This will provide a one-off grant of £10,000 to eligible businesses to help meet their ongoing business costs.
You are eligible if:
Your business is based in England AND
In receipt of small business rate relief or rural rate relief as of 11 March AND
You are a business that occupies property
Cash Grant for Retail, Hospitality and LeisureIf your business is in the retail, hospitality or leisure sector, you will receive a cash grant of up to £25,000 per property.
Businesses in these sectors with a property that has a rateable value of £15,000 and under may be eligible for a grant of up to £10,000.
Businesses in these sectors with a property that has a rateable value of over £15,000 and less than £51,000 may be eligible for a grant of up to £25,000.
You are eligible if:
Your business is based in England
Your business is in the retail, hospitality and/or leisure sector
Properties that will benefit from the relief will be occupied properties that are wholly or mainly being used:
as shops, restaurants, cafes, drinking establishments, cinemas and live music venues
for assembly and leisure
as hotels, guest and boarding premises and self-catering accommodation
Businesses with a rateable value of £51,000 or over are not eligible for this scheme.
To apply for either of these grants or for more information please visit this link:
https://www.stratford.gov.uk/business-investment/covid-19-and-busines-rates.cfm
Please note: To protect business from fraudsters the District Council will not be asking for bank details over the phone, we will be directing them to completing the online form.
If you require further assistance please email: revenues@stratford-dc.gov.uk and they will look at all the options available, including rescheduling payments, to suit your needs.
27/03/2020

– The UK Government has announced the Self Employed Income Support Scheme (SEISS) 

The SEISS support scheme will see HMRC contacting those eligible self employed people (with 3 years tax returns with HMRC and an operating profit of up to £50,000) in the coming days and weeks. At the press conference the question was asked about those with less than 3 years tax return history or those businesses who had yet to file a return. The Chancellor said that HMRC would look at the financial information that is available. Expect further details to be released in the coming days.

The support will be in the form of a taxable grant of up to £2,500 p/m for the next 3 months, though the systems for this are not likely to be in place until June 2020. For further details please follow the link below and the option for 'Coronavirus Financial Support'
GOVERNMENT SUPPORT AND ADVICE
Businesses in the UK who have been affected, or feel they are likely to be affected by Coronavirus, are urged to seek advice and the government has supplied a series of resources to inform employers on the latest developments and advise on protecting themselves and their employees.
Find Guidance for Employers, Businesses & the Self Employed
The government and health services are currently working to a phased approach. To find out more about this phased approach Click Here.
The Government's Business Support website provides really concise information about the financial support measures that are available as well as other useful support for businesses from outside of the Government.
www.businesssupport.gov.uk/coronavirus-business-support
Sign up to the regular Coronavirus Business Support bulletin here.
Other useful contacts:
COVENTRY & WARWICKSHIRE LEP GROWTH HUB
The CW LEP Growth Hub team are keeping up to date with developments and are fully prepared to advise businesses in the area, in whatever capacity we can. If you feel your business has been affected by coronavirus, whether you are experiencing supply chain issues, order or booking cancellations, a reduction in sales, or any other challenge, they would urge you to get in touch.
To let them know the challenges you are facing, or to arrange a call from one of the team, please complete this short Coronavirus Impact Survey. The details you provide about the effects Coronavirus is having on your business will be communicated to the government and help to formulate further guidance and support for UK businesses.
There are additional resources available at the Growth Hub's dedicated Coronavirus Information Page including regular updates and further links and reading.
COVENTRY & WARWICKSHIRE CHAMBER OF COMMERCE
www.cw-chamber.co.uk
02476 654321
FEDERATION OF SMALL BUSINESSES
https://www.fsb.org.uk/campaign/covid19.html
0808 20 20 888
@FSBWarksandCov and @FSBWestMids
VISIT BRITAIN
Here are some useful links at the VisitBritain tourism and business events advice hub:
www.visitbritain.org/business-advice/advice-tourism-and-event-businesses-affected-covid-19
www.visitengland.org/business-advice
www.visitbritain.org/business-advice/manage-crisis
WARWICKSHIRE COUNTY COUNCIL
The County Council's guidance for businesses can be found here: https://www.warwickshire.gov.uk/coronavirusbusinesssupport
Sign up to their Warwickshire Means Business Newsletter here.
WARWICKSHIRE RURAL HUB
Aimed at supporting farming and rural businesses in particular:
www.ruralhub.org.uk
SMALL BUSINESS BRITAIN
Affiliated to Small Business Saturday, Small Business Britain is the UK's leading champion for small businesses.  Sign up here to find out more about their activities and how to get involved.  They are currently running an impressive programme of Daily Facebook Lives sharing expert small business advice and support.
MIND
Coronavirus is affecting our lives and our businesses. And being asked to stay at home or avoid other people might feel difficult or stressful. But there are lots of things you can try that could help your wellbeing.
www.mind.org.uk/information-support/coronavirus-and-your-wellbeing