New and young businesses seeing success after lockdown
Published on
Published in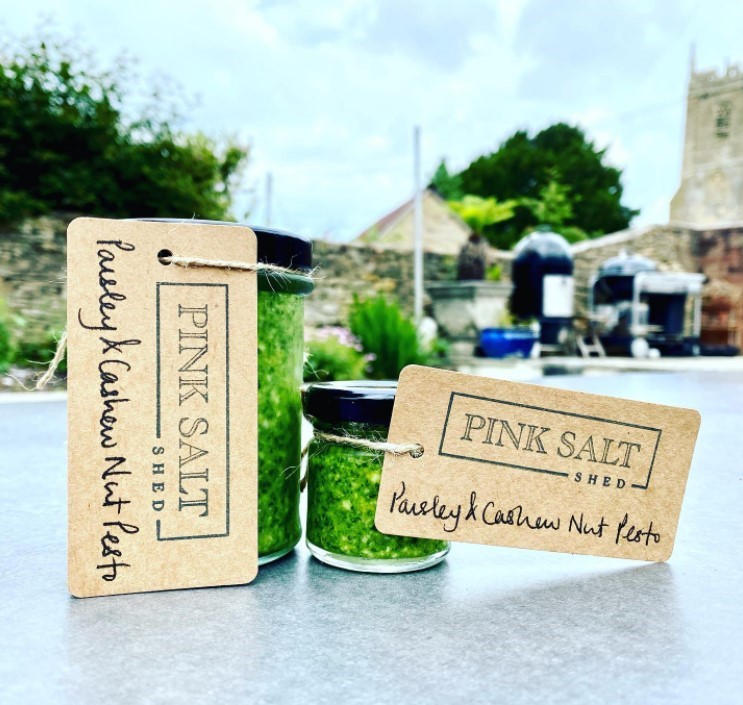 The lockdown has had a major impact on new and young businesses during the pandemic, however there is light at the end of the tunnel for many. Stratford DC's business centre, Venture House, is able to link entrepreneurs and businesses to various types of support. One of these is the Warwickshire County Council's start-up service, delivered by the Start-Up Team at the Coventry and Warwickshire Chamber of Commerce and which has continued to support businesses over this difficult time – we are pleased to share some of their success stories below. The start-up service is part of the "CW Business: Start, Grow and Scale" project and is part funded by the European Regional Development Fund, Warwickshire County Council, Stratford-on-Avon District Council and Warwickshire's other district & borough councils.
The Pink Salt Shed – Kate Salter
Kate has a passion for creating good healthy food from nutritious ingredients and this had led to her producing a fresh pesto which has been really well received. Kate approached the Business Support Team to assist with developing her market and to get assistance with the legalities around developing the business and growing her premises. Kate attended a number of free courses run by the Chamber covering Business Vision and Strategy, Winning & Keeping Customers and Business Planning together with a number of other sessions to assist with her marketing activities. Her business is flourishing and her products are now being stocked in a number of local stores with the latest challenge being expansion of premises to cope with the additional demand! www.pinksaltshed.com 
River Swan of Avon – Naomi Hands-Smith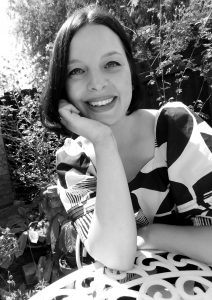 Naomi is a very talented local artist who has been drawing for a while and saw an opportunity to turn her hobby into a career. She is working with the Swan Rescue project and, being local to Stratford upon Avon, has developed a range of pictures and cards that she is now selling. Many of the pictures and cards are a wonderful representation of Stratford-upon-Avon, the swans and the surrounding areas. Naomi also attended a number of courses alongside receiving 1-2-1 support from a mentor and is now developing her range of illustrations and exploring additional outlets for her products – expect to see her products for sale soon in some of our local retailers.  www.naomihandssmith.co.uk
Many Hands Group Ltd – Kerrie White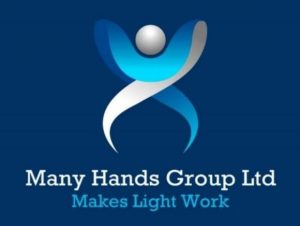 Kerrie came to the Business Support Team as the Many Hands Group Ltd had been running since November. Kerrie was juggling her time working and running the business which supplies additional staff primarily for the removal business. Their key challenges were around finance, legalities and technical areas of the business. She attended a Finance session and a Productivity, Planning and Networking session and was helped in 1-2-1 sessions to understand the importance of cash flow. Many Hands have just seen their busiest month and are going from strength to strength with Kerrie finally able to move full-time to working in the business. They are also looking at purchasing a removal vehicle so that they can expand the services provided.
www.facebook.com/makeslightwork
The fully funded start-up programme is aimed to help anyone in Warwickshire that is thinking about starting a new business or who has a business that is less than 24 months old. If you'd like more information or would ike to apply to the Warwickshire Start-up Programme please go to
www.thinkingofstartingabusiness.co.uk.
Call 02476 654321 (option 4)
Email startyourbusiness@cw-chamber.co.uk
Venture House also supports more established small businesses by providing them with free business advice and support, training and networking opportunities, a monthly business e-update and flexible serviced office space. The Centre's hotdesking and meeting space is currently unavailable but to stay in touch and to receive local business news, sign up to the Venture House monthly e-update here.
Notes:
The project is receiving up to £2.6 million of funding from the England European Regional Development Fund as part of the European Structural and Investment Funds Growth Programme 2014-2020. The Ministry of Housing, Communities and Local Government (and in London the intermediate body Greater London Authority) is the Managing Authority for European Regional Development Fund. Established by the European Union, the European Regional Development Fund helps local areas stimulate their economic development by investing in projects which will support innovation, businesses, create jobs and local community regenerations. For more information visit https://www.gov.uk/european-growth-funding.