New Economic Development Lead at Stratford DC
Published on
Published in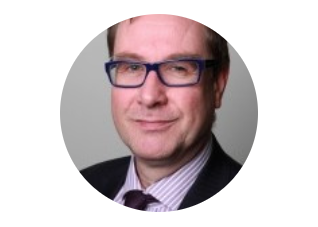 Stratford District Council's new lead on Economic Development and Inward Investment, Mark Wathen, comes with nearly 20 years experience of working in the private sector as a Marketing Director within corporate blue chip organisations, as well as entrepreneurial start up insurance companies and divisions in the UK and internationally.
Mark was on the commercial front line developing new products and services in the Lloyd's of London insurance market with significant international strategic business development experience establishing financial services companies and operations in the UK and internationally, advising on market entry and growth strategies to Lloyd's underwriters and senior corporate executives.
Since changing career paths, working initially for Regional Development Agencies across the East of England and the South East, Mark has worked with high growth businesses and stakeholders along the Oxford to Cambridge corridor, London and the South West. During this period, he worked for the Department for International Trade for 18 months advising LEPs on attracting and retaining inward investment and leading economic development teams for several Local Authorities including London, Somerset and Aylesbury Vale in Buckinghamshire.
Having led in supporting science, technology and knowledge based clusters as well as establishing enterprise zones, innovation centres and districts and attracting inward investment, strategic partnership working and developing economic development, innovation and inward investment strategies and skills and delivering front line business support and grant programmes.
Mark joined Stratford-on-Avon District Council in May to focus on developing the economic development strategy action plan and the local plan with Warwick District Council. Mark will also be delivering the Shared Prosperity and Rural Prosperity Funds, supporting inward investment and business engagement, the visitor economy and Venture House, plus helping the economy innovate, diversify and grow as well as managing the economic development team.