Top tips on getting paid on time
Published on
Published in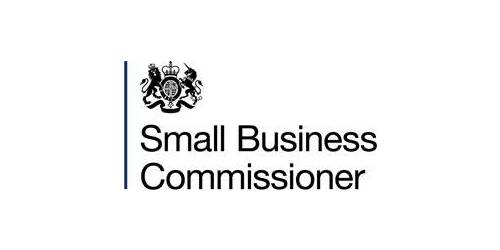 The Small Business Commissioner is an independent public body set up by Government under the Enterprise Act 2016 to tackle late payment and unfavourable payment practices in the private sector.
We provide general advice and information and consider complaints from small businesses (less than 50 employees) relating to payment matters in connection with the supply of goods and services to larger businesses (50 or more employees).
The late payment culture that exists between businesses in the UK means that:
A third of all payments to small businesses are late
The average value of each payment is £6,142.00
20% of all small businesses have run into cashflow problems due to late payments
If small businesses were paid on time, this could boost the UK economy by an estimated £2.5 billon each year.
Here are Top Tips from the Small Business Commissioner on how to get paid on time:
 Payment Terms
Get to know your customer. Discuss and agree payment terms with your customer and do not provide any goods or services until you have done this, preferably documenting them in a contract.
Contract / Terms and Conditions
Ensure agreed payment terms are detailed in your contract/terms and conditions.
Include all the rights and obligations of each party so there is absolutely no question about who was required to do what, when.
Detail a process on how disputes will be resolved.
Include your statutory rights to claim late payment interest and compensation.
Invoices
Issue invoices promptly and ensure all details are quoted including Purchase Order numbers.
Send the invoice to the correct person within the business.
State on the invoice that you will charge Late Payment Interest and Compensation in accordance with your contract /terms and Conditions.
Late Payment Interest and Compensation
The interest you can charge if another business is late paying for goods or a service is "statutory interest" – this is 8% plus the Bank of England base rate for business to business transactions. You cannot claim statutory interest if there is a different rate of interest in the contract.
The compensation you can claim will be:
for a debt less than £1000, the sum of £40;
for a debt of £1000 or more, but less than £10,000, the sum of £70;
for a debt of £10,000 or more, the sum of £100.
Late Payment interest and compensation can be claimed for every invoice that is paid late, i.e. the day after the payment was due. This is why it is important to agree and document your payment terms, so everyone is clear on when the payment is due and when it is considered late.
 Chasing Late Payment
Check the invoice you issued is correct and quote all necessary information.
Near the payment due date, send a reminder to your customer advising them of the due date of your invoice.
If the payment becomes late, contact your customer and ask them to explain why the payment is delayed
If unsuccessful, contact the office of the Small Business Commissioner with a complaint
We hope these tips will help you get paid on time.
If you experience late payment / non-payment issues and you need further advice, please contact the Office of the Small Business Commissioner:
Telephone:       0121 695 7770
Email:              complaints@smallbusinesscommissioner.gov.uk
enquiries@smallbusinesscommissioner.gv.uk
Website:          https://www.smallbusinesscommissioner.gov.uk/
Written by Jodie Jones of the Small Business Commissioner.