Venture House Summer Offer
Published on
Published in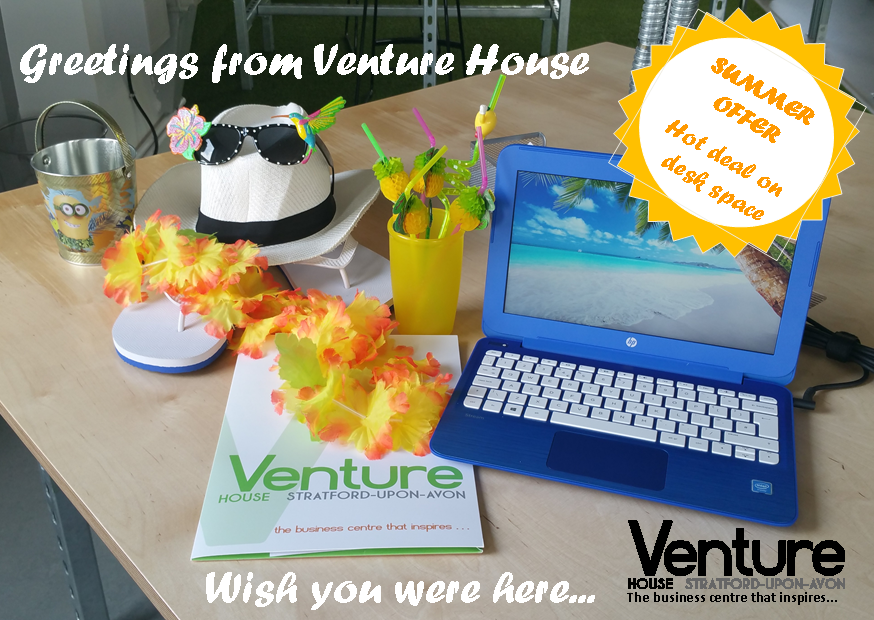 NEED A DESK SPACE THIS SUMMER? 
Try five FREE days Hotdesking!
Then buy five days for £60.00 & get an additional five days FREE!
Valid from 7 June until 9 September, 2016
(Terms & Conditions apply)
…so if you work from home, feel isolated or distracted & just need a desk space providing :
Flexible working in a business friendly community
Space to get on with your work whilst the children are at home over the summer break
Free business advice & support
Chill Zone & great coffee!
Free parking
Just turn up or book in advance
A warm welcome awaits at Venture House!
Venture House Business Centre
Avenue Farm Industrial Estate
Birmingham Road
Stratford-upon-Avon
CV37 0HR
01789 207500
www.facebook.com/venturehousestratford
info@venturehousestratford.co.uk
Terms and Conditions
Registration is required, your data will be used to monitor use of the centre and to provide information while you use Venture House Business Centre
Free days must be used within the 7 June to 9 September period. Days purchased as part of this offer can be carried forward beyond this period but are non-refundable.